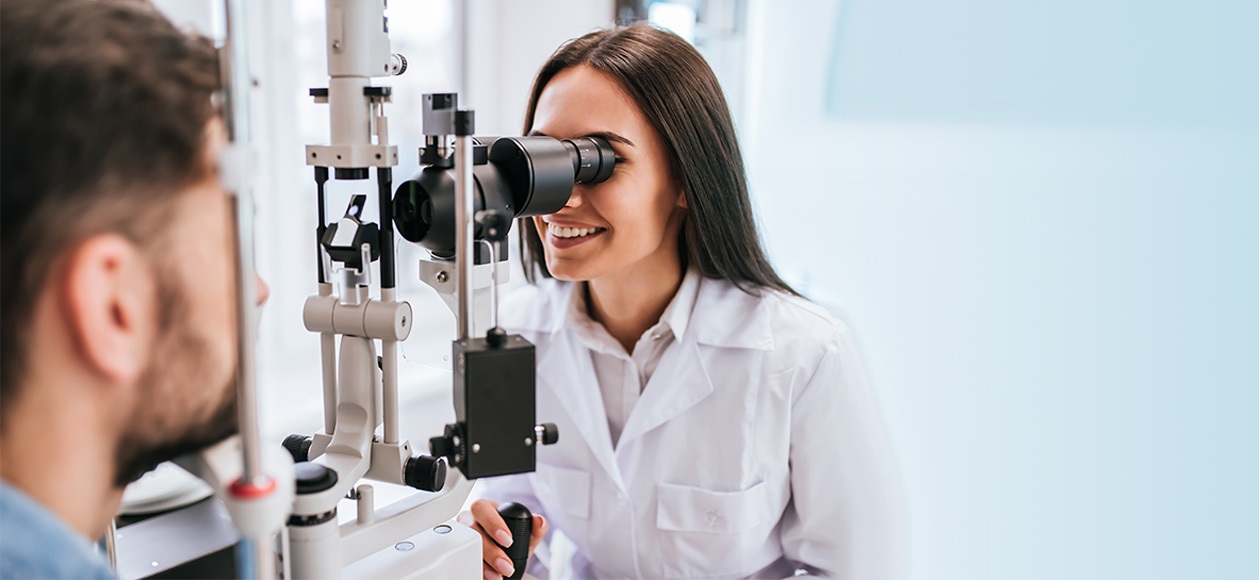 India hosts one of the highest numbers of 'eye-patient population' of the world. Our cities, towns and villages are increasingly burdened with the sheer volume of treatable eye patients; who do not have adequate access to proper eye care hospitals or eye clinics. Guess what – there is just one qualified ophthalmologist for every 90 thousand people in India.
The bright side of this otherwise poor scenario is that we have some trained distinguished ophthalmologist and eye surgeons, who volunteer their services beyond the call of their duty. They are indeed a silver lining in an otherwise grim eye health forecast in India.
Kids eye consult's chief ophthalmologist Dr Amit Gupta has been at the forefront of community service in ophthalmology. A specialist in Pediatric Ophthalmology, with decade-plus years of core ophthalmic and surgical experience, Dr Gupta has been part of several mass-awareness and eye care education campaigns. These drives focus at promoting eye health and preventing treatable blindness among the risk groups, downtrodden and underserved sections of the Indian populace.
He along with his like-minded groups in the ophthalmic communities regularly conducts free eye care camps, community medicine drives, subsidised eye surgeries and mobile clinics with free OPD consultations. He is actively involved in quality academic research in community ophthalmology in rural India. His research findings have been extensively published in top ophthalmic journals globally. He has excelled in utilising innovative methodologies of public health, community outreach and ophthalmology.
Using his logistics, modern ophthalmic equipment and support staff at Kids Eye Consult, Dr Amit has penetrated deep into the inner layers of needy, deserving patients and BPL segments of society. He and his team have delivered free ophthalmic care in several rural clusters of Haryana and Punjab. Scores of pediatric vision disorder cases with diseases like cataract, IOL implants, Squint, ptosis, nystagmus, VRT and a host of other eye disease were treated for free or a non-profit basis.
Dr Gupta with assistance from sponsorships and collaboration of various NGO's have made significant progress and treated a big number of poor eye patients without compromising quality care. They have brought about mass awareness, trained auxiliary staff in prevention techniques to spread the light of vision for all.
While he, along with his competent team at Kids eye consult have been working on a mission basis; it has paid rich dividends by paving the way towards a sustainable blindness free India in the near future.
In recognition of his professional contributions, ophthalmic excellence, research work and role in Community Ophthalmology, Dr Gupta has received broad appreciation from various NGO's, civil society groups and awarded by Ophthalmological fraternity of India.
If you want to associate/contribute in our Community ophthalmology initiatives and the underlying humanitarian Causes, please reach us at our EMAIL : info@kidseyeconsult.com